Team Capability Matrix at Process Level View
You define 'processes' within the Team and instantly view process capability of each team member.
Process capability is produced directly and automatically from 'task' capability.
You can set targets for both:
Improving team process capability
Improving team member capability
Hover over the + sign to find more.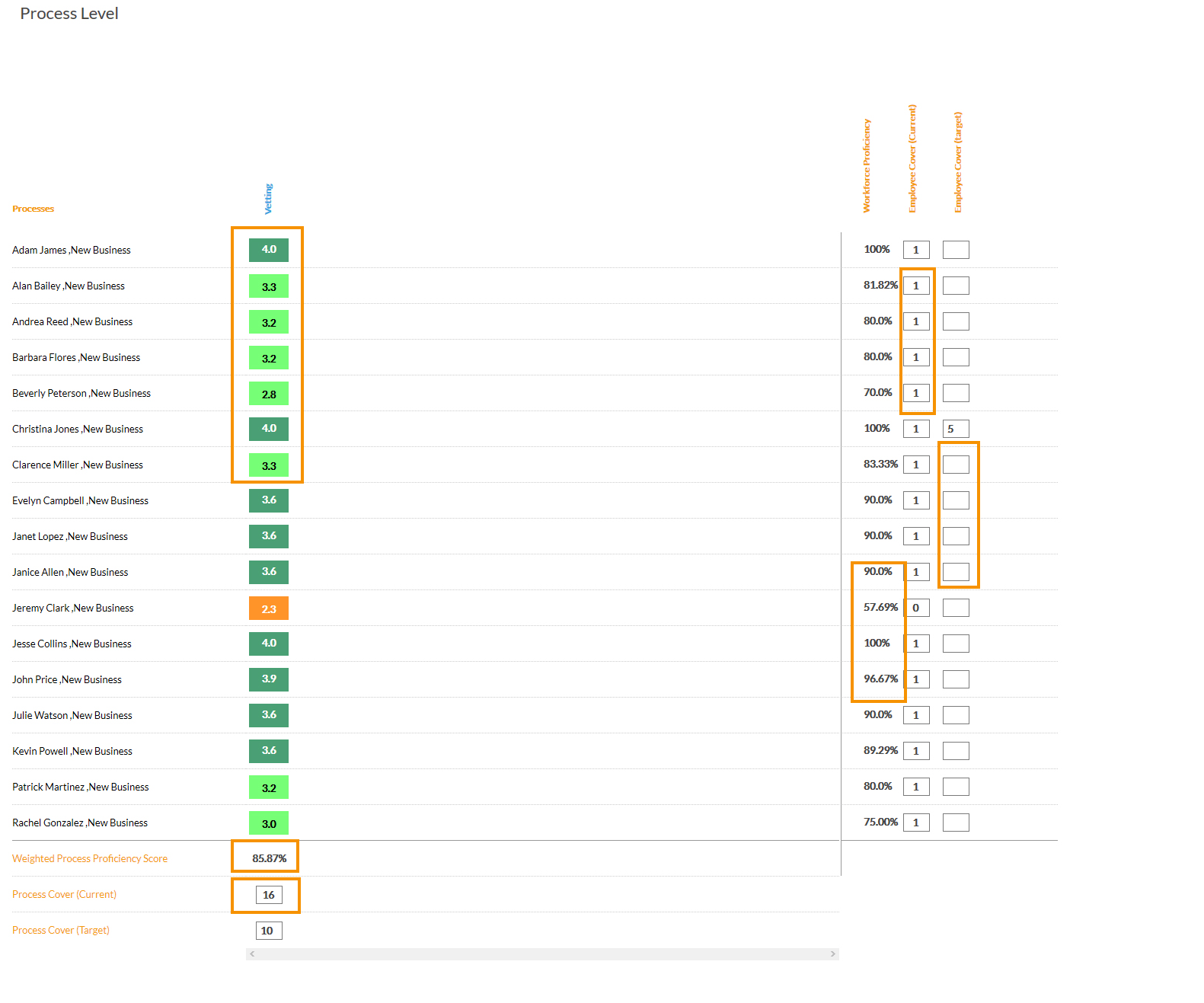 Individual process proficiency scores are made up of all task scores
Process Proficiency Rating
Current & Target Process Proficiency
Current workforce proficiency at level 3 or more
Manual workforce target proficiency
Workforce proficiency rating