There is a direct correlation between capacity and team proficiency.
The weekly capacity planner built into ability6® aims to help you understand If your team has sufficient resources available to complete the work that has been (or will be) assigned.
You simply enter the time taken for a proficient member of staff to complete the pre-populated processes and the system will calculate based on the team proficiency if you are under or over capacity.
By identifying the impact that effective training can have on a team, you will be able to maximise the efficiency and create resource without the additional cost of more staff.
You can maintain multiple team capacity planners to help aid the efficient cross-share of resource across your organisation.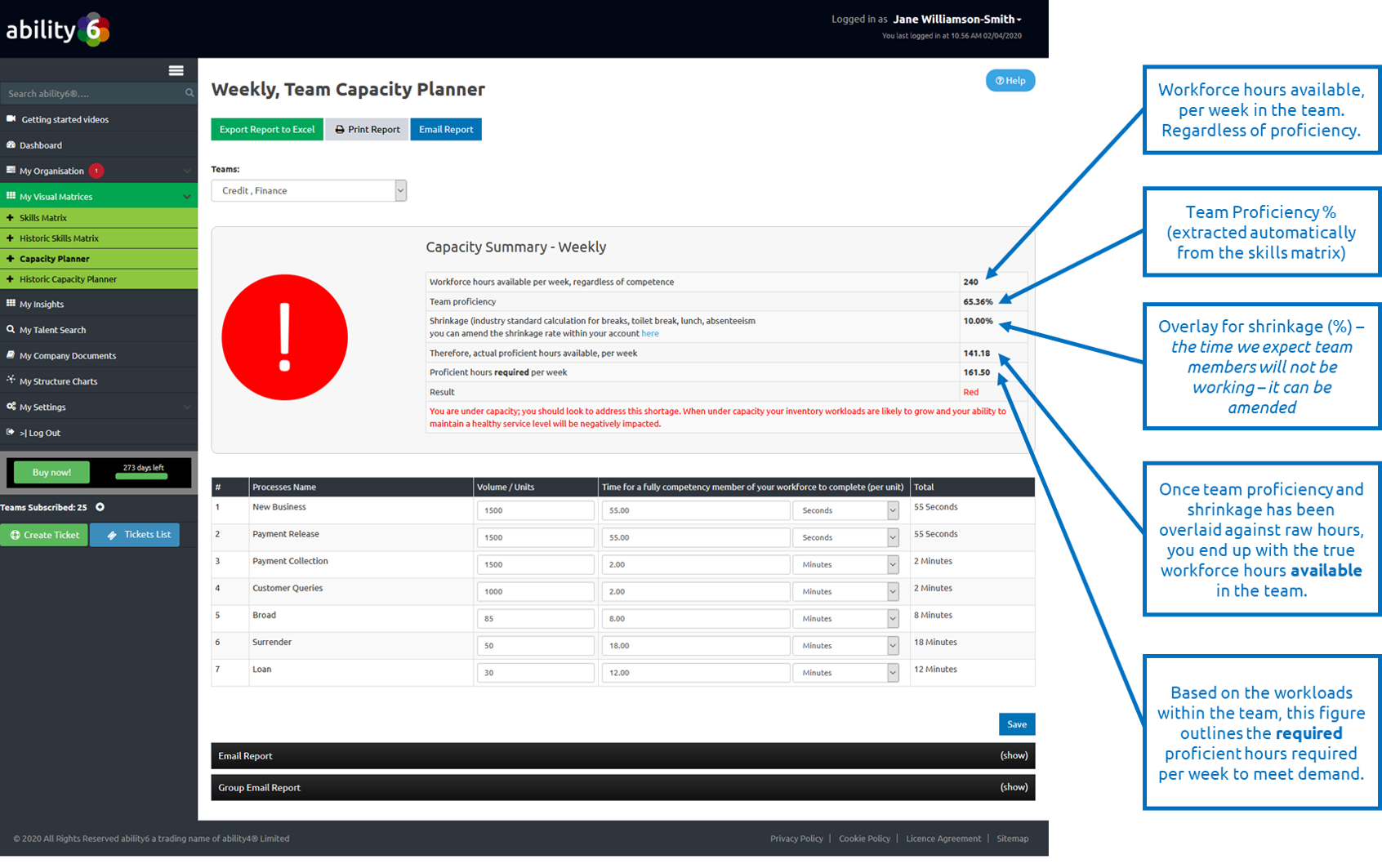 Once you have entered your process name, and process timings, the system will produce a report outlining three possible scenarios:
RED. You are under capacity; you should look to address this shortage. When under capacity your inventory workloads are likely to grow and your ability to maintain a healthy service level will be negatively impacted.
AMBER: You are over capacity and should be able to absorb additional workloads and provide exceptional levels of customer service.
GREEN: You've got it just about right! Well Done.
Capacity Planner Summary (within the insights page)
Via the insights page, you can view a summary of capacity across all of your teams.  This ensures you have the right level of visibility to move resource according to need.