Improve Quality and Delight your Customers
The ability6® platform allows you to capture quality control defects.  These records are then presented at an employee level (for appraisal and training purposes) and from a team/department level to understand actual cost (if known) and time cost to the business.
You can record at-point quality control defects from the workforce page, by clicking the 'QC' button .
Retrospective quality control is captured as part of the skills audit function.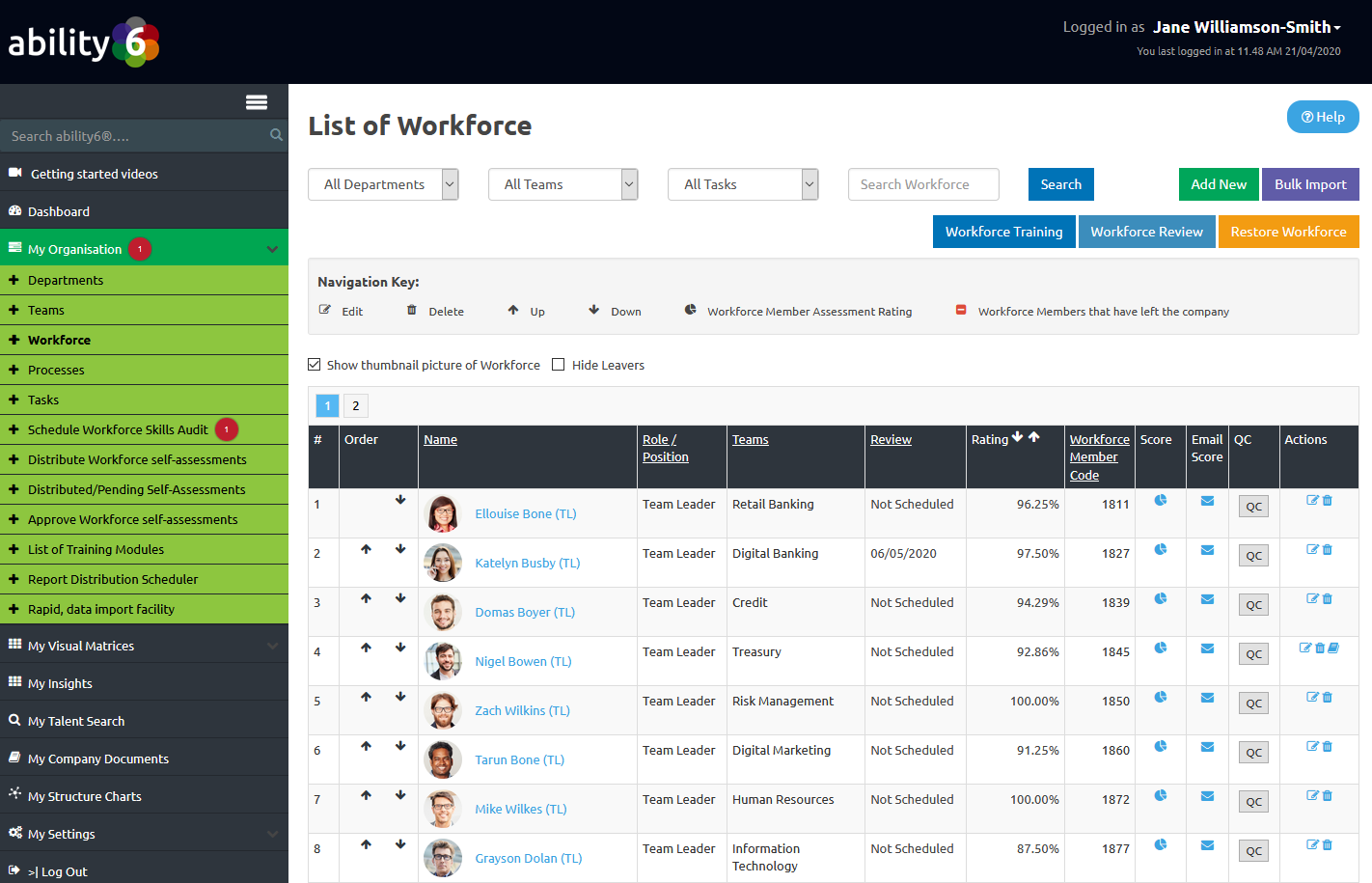 Click on the QC button to capture 'quality control' defects. You can assign the review to an employee skills audit or notify the employee immediately via the built in alerts.