Define your teams with the department and view a visual summary metric of the capability of each team.
Each Team capability metric is the product of all the individual team member capabilities for each process within the Team.
Set targets for improving team capability.
Hover over the + sign to find more.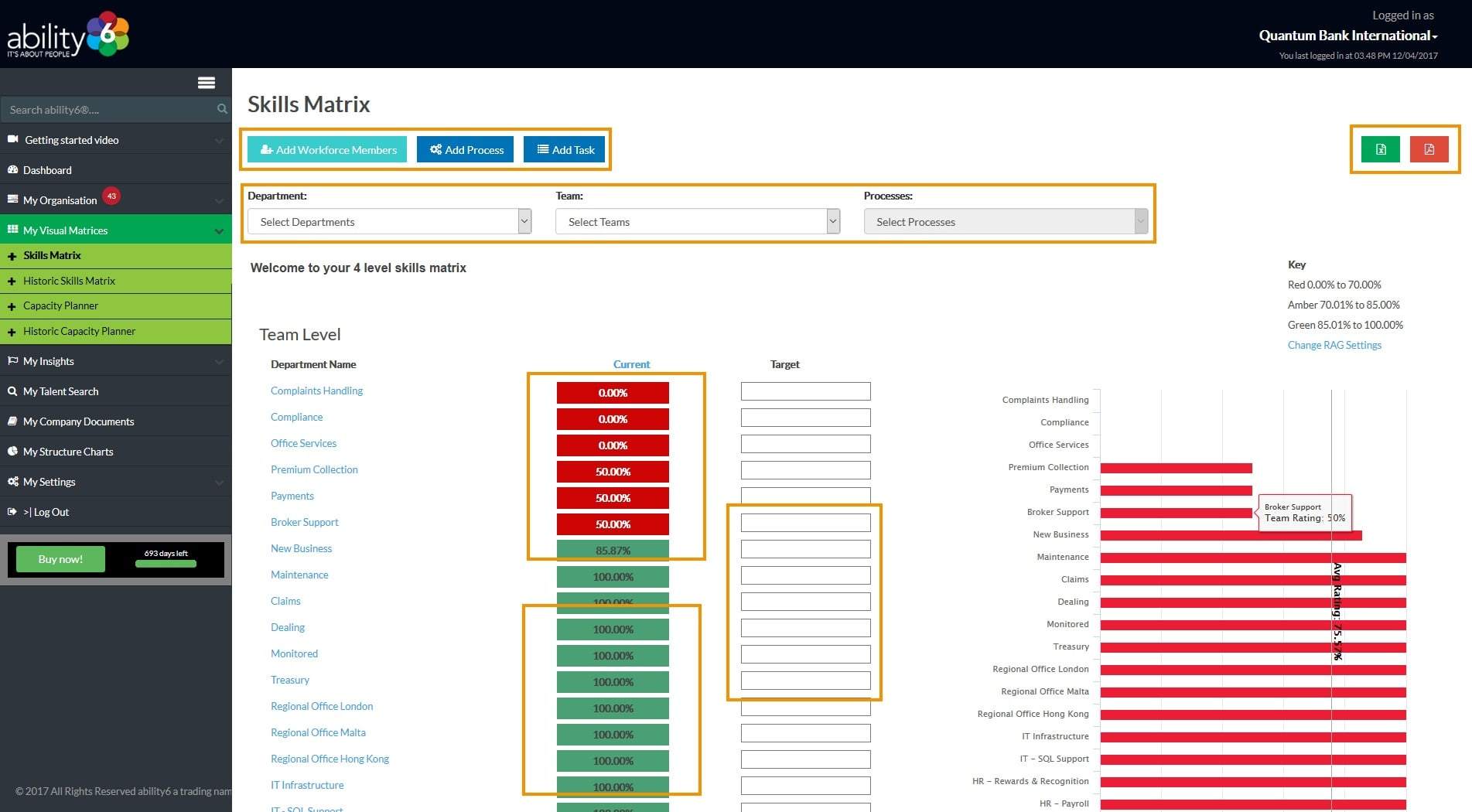 Ability to add workforce, processess & tasks-on-the-fly.
Filter data to quickly find the information you are looking for
Use links to deep-dive into data to understand root cause
Team scores represent combined scores of processes within the team
Set targets from a team level
Instantly export to excel or pdf (in your company branding)